What is Excalibur?
Excalibur is a free open source 2D game engine written in TypeScript for making 2D games for the web.
Our goal is to make it easier for you to create 2D HTML/JS games, whether you're new to game development or you're an experienced game developer. We take care of all of the boilerplate engine code, cross-platform targeting, and more! Use as much or as little as you need!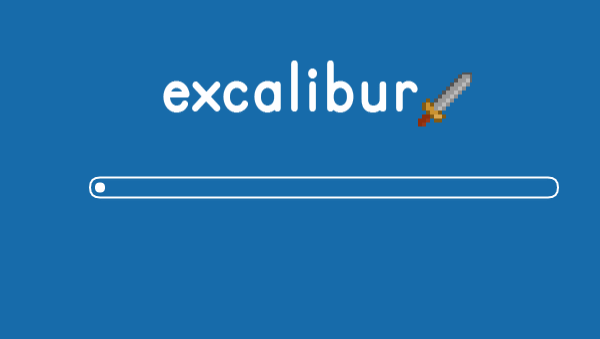 Getting started
Get started by installing Excalibur in your project and building your first game, then dive in and learn how to use Excalibur. You can also check out the samples collection to see the engine in action.
Excalibur uses a theater-style metaphor to organize your games. There are Actor's which can move around and do things in a currently active Scene, and all of that lives in the Engine container.
It's free and always will be. We welcome any feedback or contributions! If you make something with Excalibur, please let us know so we can feature you in our online gallery.
We are still pre-1.0 but Excalibur has many powerful features built-in already that let you focus on building and designing your games. Please feel free to help by contributing to the project